Interior design consulting for small-sized houses often requires aesthetic and refined arrangement because this type of house possesses numerous difficulties in layout, coordination and furniture space cohesion. 3A Design, with experience in interior design and construction for hundreds of apartments and houses of different sizes, will assist you in interior designing – sophisticatedly and professionally.
Small-sized houses interior design consulting – Common problems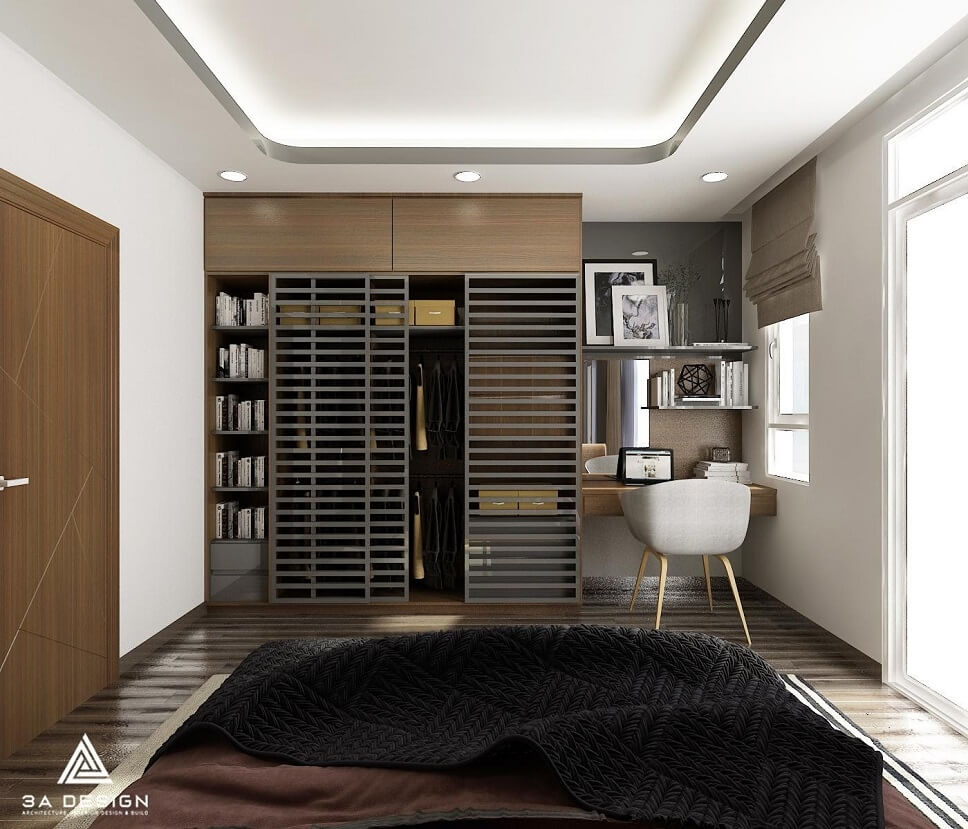 With appealing interior design for small spaces, you must pay attention to these common mistakes:
Oversized furniture
Large cabinets, shelves, beds, wardrobes take up a lot of room, yet the use is not necessarily efficient. Consider using cabinets and shelves without swing doors as it may help save some space. Another good suggestion is that you can choose fitted cabinets, which not only create a unique highlight but also enable you to take advantage of free space in small-sized houses.
Excessively monochromatic and conservative color scheme with no accents
Classic neutral colors are always the best choice if you are not well-informed about color combinations. However, in the case of small rooms, cleverly coordinating bright colors will bring better effects to the space, and it's worth noting that only 1-2 main colors should be incorporated into the color scheme of the house.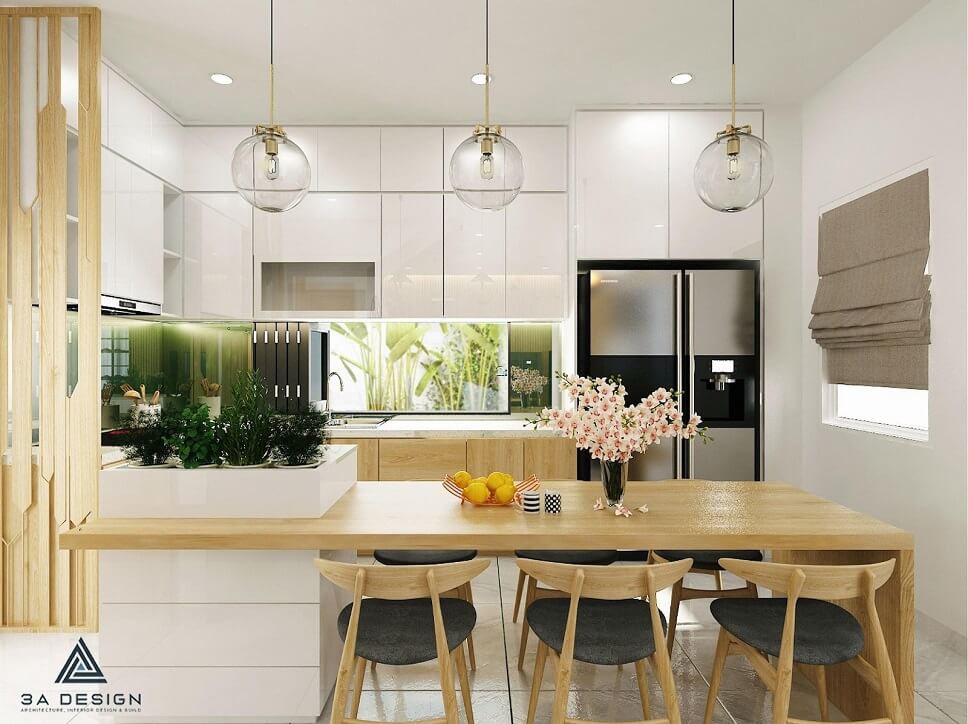 Disturbance to the overall space cohesion caused by too many color combinations
One thing to pay attention to in interior design consulting for small houses is that you should not combine too many colors that distract the eye and clutter the space.
As for the interior color, the ideal notion is that you should only use only 3-5 colors, in which one acts as the main color and the others are the highlight, and they must be harmoniously combined and limit contrast.
Not taking advantage of natural light when designing small house interiors
To achieve the best interior design, understanding how to make use of natural light effectively is very important. In order to optimize a small house's interior space while maintaining its close proximity to nature, taking advantage of light in interior design is the best idea.
In order for you to take advantage of natural light in small house interior design, it is suggested that glass materials should be used for windows so that light can easily enter the interior space, bringing the right amount of light.
With the kitchen and living room space, in interior design consulting, it is advisable to not use partitions. This will create a sense of connectedness, seamlessness while fully utilizing sunlight. In addition, you should also choose multi-purpose curtains that can be easily pulled or opened to to introduce more natural light into the house, enhancing ventilation and expanding the interior space for more comfort and enjoyment for the homeowner.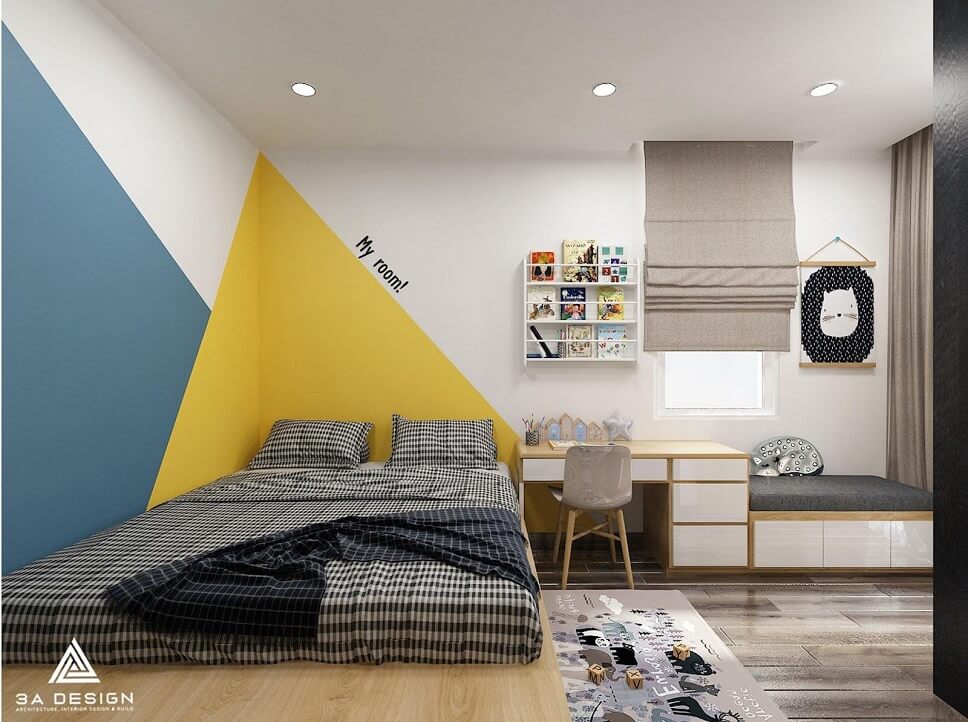 Not choosing smart furniture when consulting interior design for small houses
Is the last common mistake. Surely you do not want your living space to be cluttered with too much furniture and bulky furniture, leaving no path to walk on?
You should opt for compact furniture that can be easily folded and stored when not needed, or a couch that can be opened up as a bed, a shoe cabinet combined with a shelf for your indoor plants. Moreover, you should choose a built-in wardrobe and kitchen cabinet, a bed with a storage box below, or a bunk bed. These options can help save plenty of space in your house.
For your references – Images of small-sized home interior design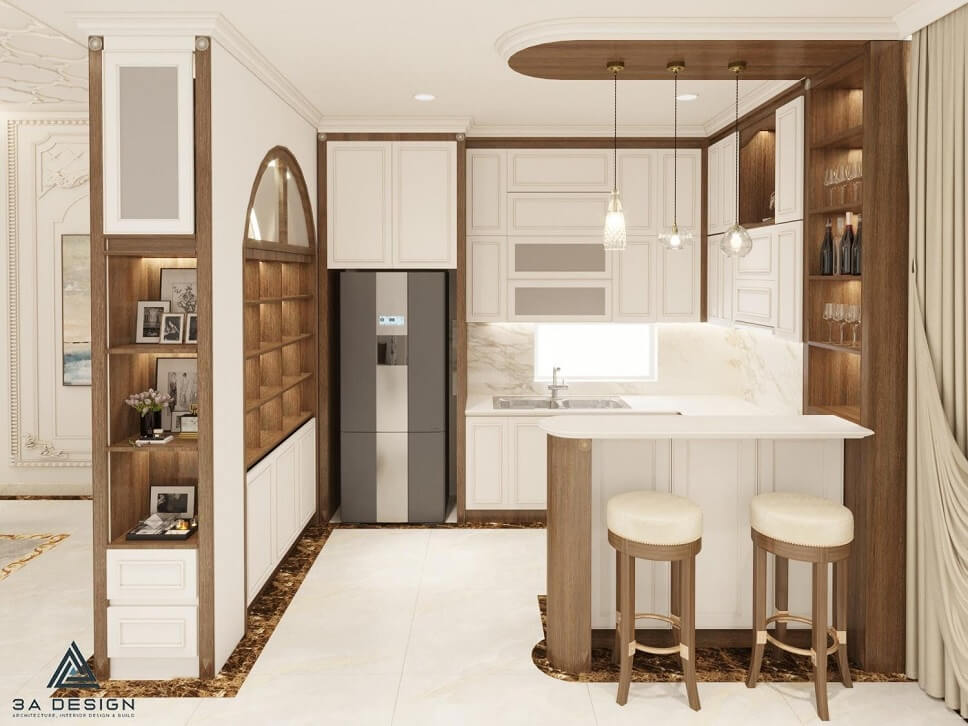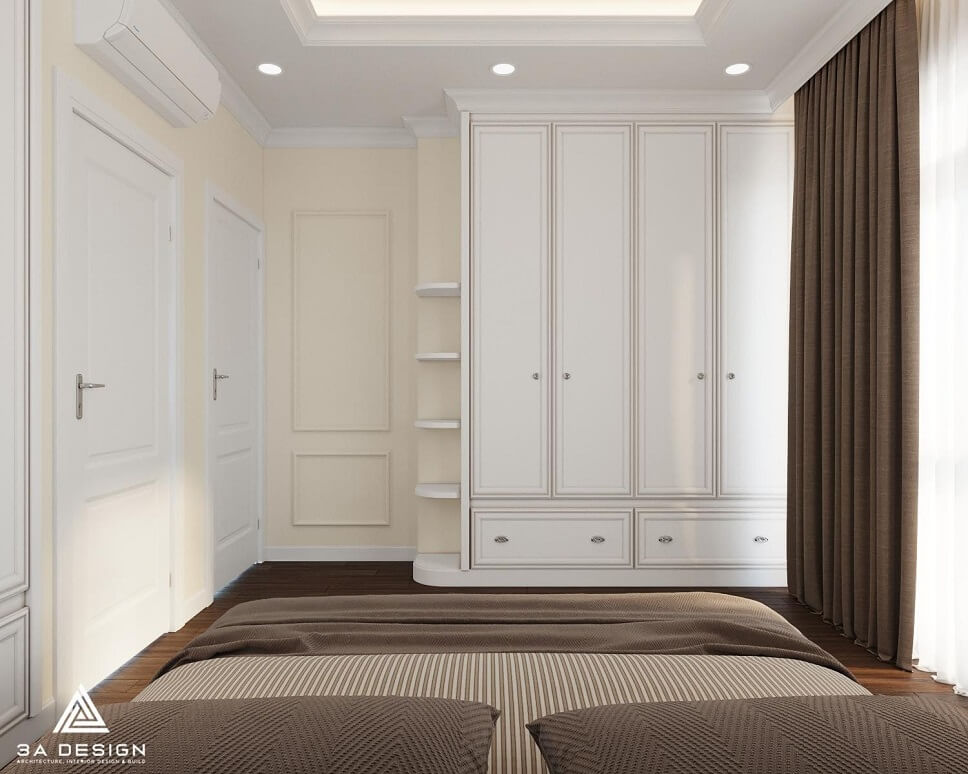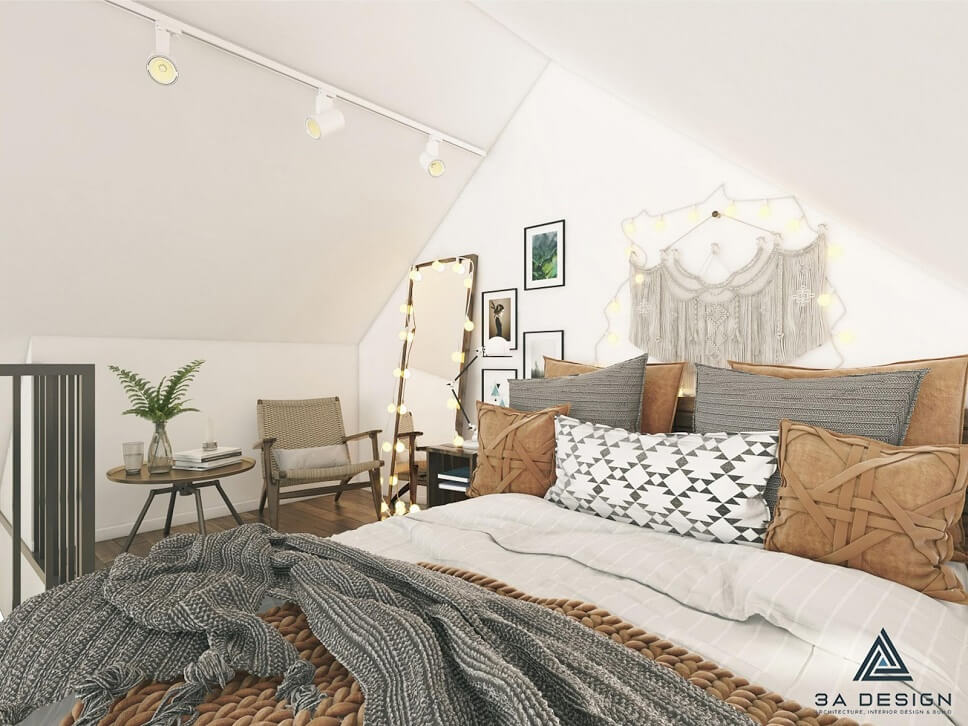 Consulting experience in small-sized house interior design and construction
Not only has the advantage in interior design consulting for large housing spaces such as apartments, villas, high-rise buildings, 3A Design is also highly valued by customers for its services in interior design consulting for small houses.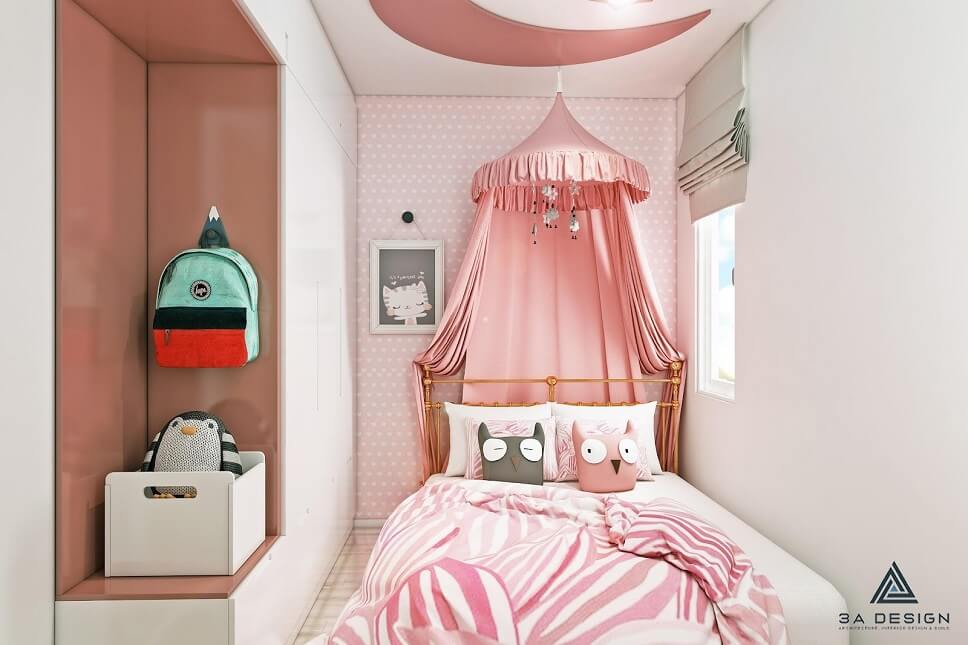 With small spaces, 3A Design provides two practical solutions below:
In terms of structure: Spaces in a small house should not be crowded with partitions or corners, they need to be seamless and interconnected to enhance spaciousness and ventilation for the space. Walls should be utilized for decorative shelves or furniture that can be hung in order to save more space.
In terms of color: Depending on the preferred style of the homeowner, 3A Design will coordinate colors harmoniously and ensure that there is no dullness by relying on impressive color coordination, which is innovative but not distracting thanks to the standardized ratio – 1 main color and 1 to 2 complementary colors.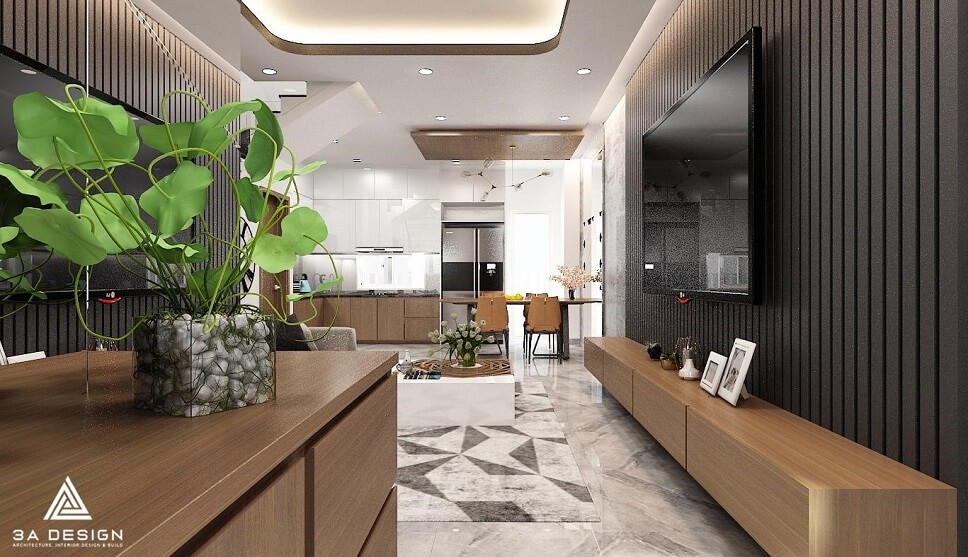 Housing is an essential part of life – settling down allows you to focus on your career. However, with an increasingly modern and improved lifestyle in terms of awareness, health, and the environment, a house needs not only to be secured, but also to be remarkable and bear the owner's individual style. The exterior acts as the frame that supports the whole house, while the interior space is the decisive factor in creating the impression and expressing the personality of the owner. This is also the reason why the demand for reputable interior design companies is rocketing.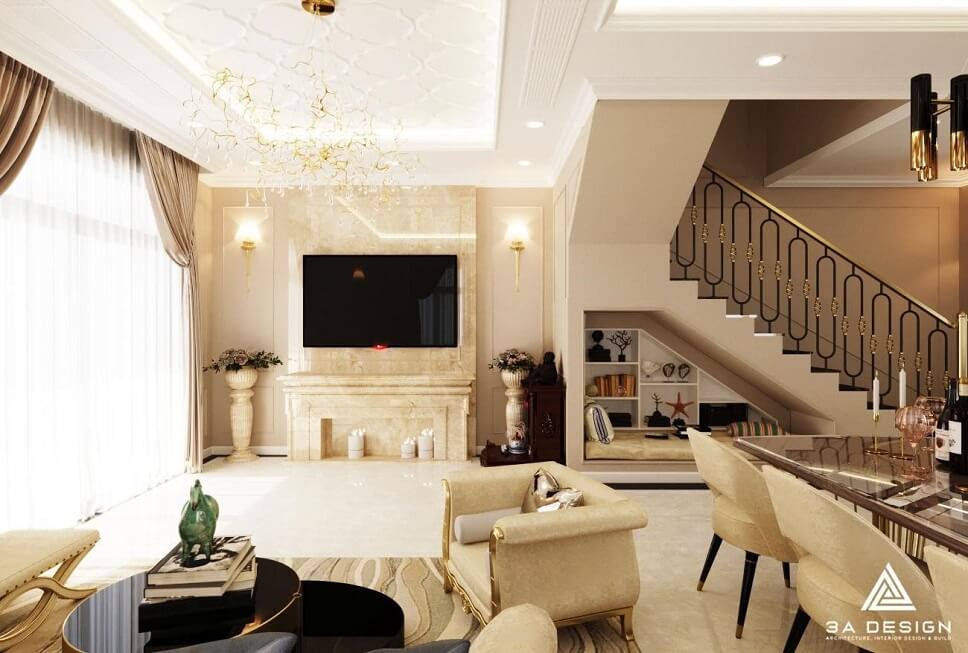 Convenience and modernity are the decisive factors in the interior design of the house. Nonetheless, how the interior layout can be appropriately coordinated to fabricate the above two factors is not exactly common knowledge. Therefore, interior design companies play a very important role in housing architectural consulting and construction.
Reputable interior design companies will focus on these basic rules: harmony, consistency in design style, cohesion and balance between furniture and interior space, logical layout and space arrangement, and taking advantage of natural light. In addition, interior design must be in accordance with feng shui to cultivate good fortune and wellness for the homeowner.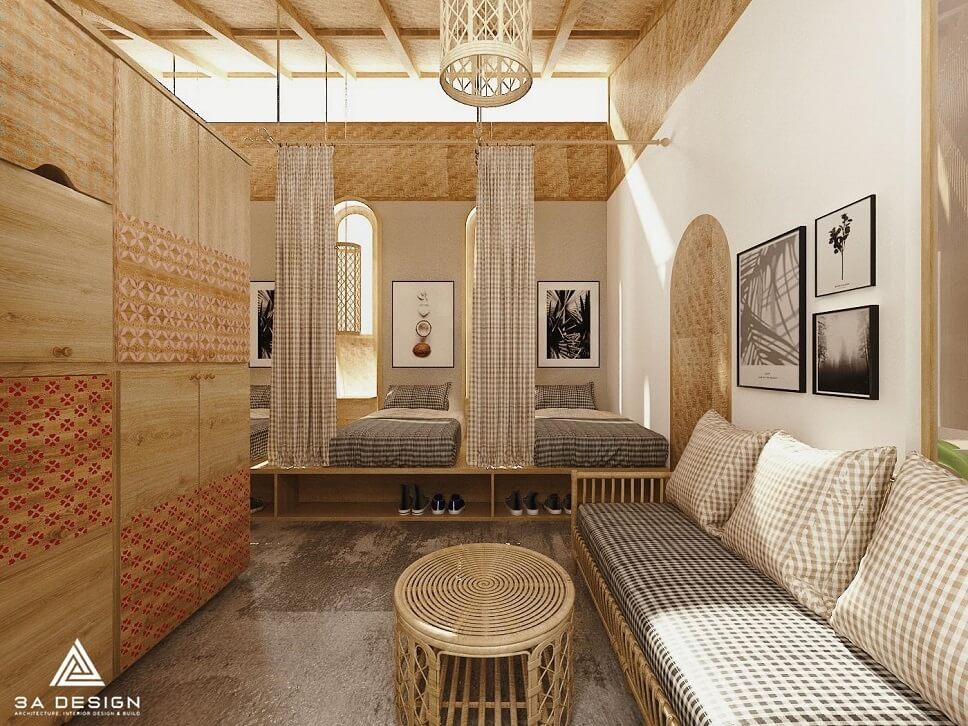 Currently, there are in fact many interior consulting companies, so finding information and choosing the best and most reputable company will be fairly difficult. You need to pinpoint accurate information, refer to different trusted sources to make your selection of the best interior construction company.
3A Design – A renowned interior design company in Ho Chi Minh City
➔ Address: 252 Bui Ta Han, An Phu Ward, District 2, Ho Chi Minh City
➔ Get a quote – Hotline: 0965 176 979
➔ Email: 3adesign.vn@gmail.com
3A Design was founded by a team of experienced architects, engineers, architects with enthusiasm, dedication and more than 10 years of experience in the field of architectural design, civil, service and entertainment, and industrial constructions nationwide and overseas.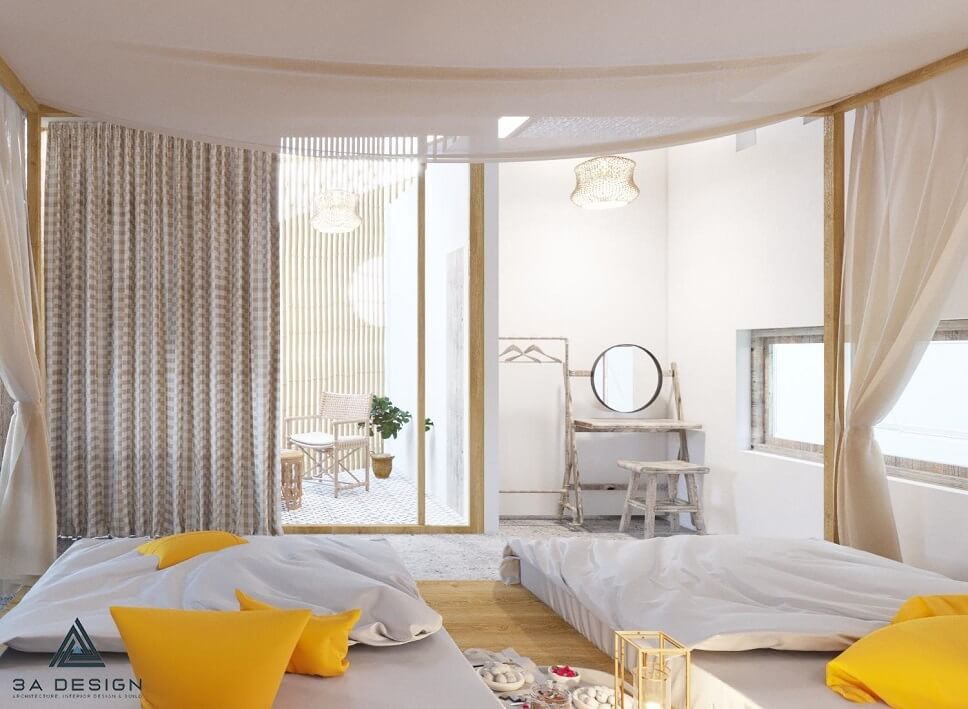 By choosing 3A Design interior design service, customers will receive such benefits:
❏ Commitment to 100% construction quality
❏ Free advice on interior solutions in accordance with your needs and wants, as well as your financial conditions.
❏ Get suggestions of leading smart design ideas and solutions from a team of experienced domestic and international experts.
❏ Guarantee of 01-05-year warranty policy for finished construction projects
Outstanding projects:
PHU QUOC SOL BEACH HOUSE PROJECT
KAHUNA HO TRAM STRIP ARCHITECTURAL DESIGN PROJECT
JAPANESE INTERIOR DESIGN – Townhouse: K2.25 – River Park District 9
SCANDINAVIAN TOWNHOUSE ARCHITECTURAL DESIGN – Townhouse: N41 – Park Riverside District 9
HOMESTAY INTERIOR DESIGN
If you wish to build an absolutely satisfactory home, you should choose for yourself and your family a reputable, quality and reliable interior design consulting company!
3A DESIGN INTERIOR ARCHITECTURE CONSTRUCTION JOINT STOCK COMPANY
COMPANY HEADQUARTERS:
– 252 Bui Ta Han, An Phu Ward, District 2, HCMC
DISTRICT 9 OFFICE:
– E24 Park Riverside Residences, 101 Bung Ong Thon, Phu Huu Ward, District 9, HCMC
FURNITURE FACTORY
– 441 Bui Cong Trung, Nhi Binh Commune, Hoc Mon District, Ho Chi Minh City