Nowadays, interior design companies are rapidly growing to meet the demands in the region's developing market. Thus, the subsequent problem for residents with the need for this particular service is how to find a professional interior design company in this day and age. You can refer to the information provided below in order to find a reputable design company!
How to choose a company specializing in interior design to ensure quality and reasonable price?
First of all, you might want to take a look at the major design websites and forums: currently, there are countless websites, forums, or large and reputable design groups, where information, knowledge, and experience in seeking quality, reputable and inexpensive interior design companies are shared.
3A Design would like to suggest some of the largest design forums in Vietnam such as Tinhte forum, Techrum.vn, Vforum…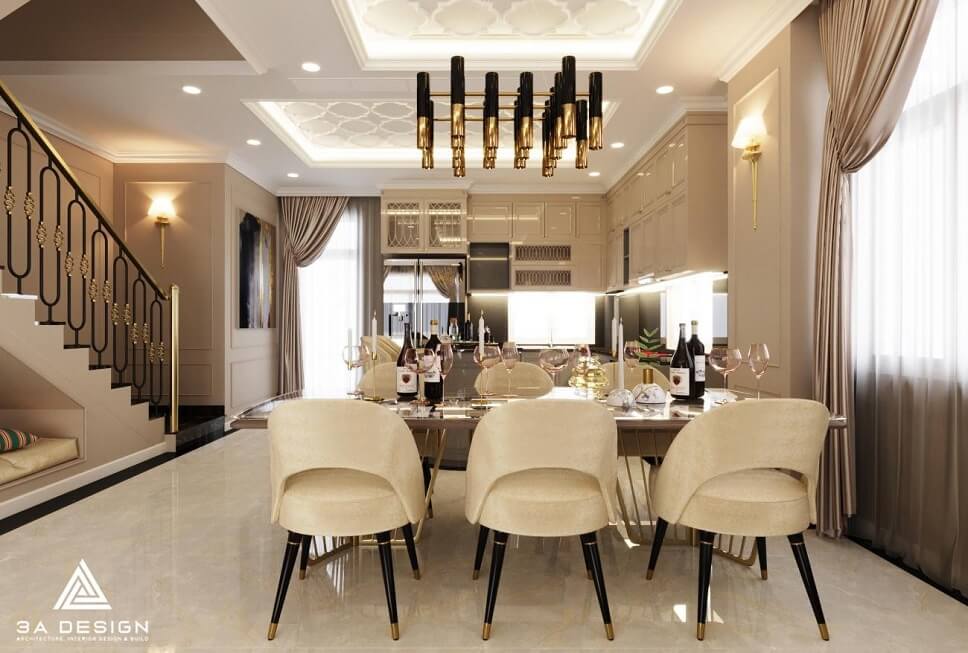 Generate a selective list, collect company information: you can search for the most professional interior design company in District 9, District 2 on the Internet (for example, Facebook)… then reevaluate the statistics such as pricing, finished projects, services … for comparison, in order to choose the best interior design & consulting company in Ho Chi Minh City.
Contact the hotline for advice: There are too many interior design companies and consulting services, so you might not be certain which one is the best and most trustworthy. Simply contact the hotline of the company to ask for official facts and figures. This helps you filter out companies with unclear, nontransparent information.
Use the website and/or fan-page for reference: Website and Fan-page are the 2 basic criteria for you to evaluate which furniture company is competent. A quality, reputable interior design & consulting company must have a standard website which provides enough and useful information for customers, has a large amount of frequent visitors, an address, a hotline, an email address, and 24/7 online consultation. In addition, interior design companies need to have an official Facebook page with a verified blue check from Facebook that cannot be forged, posting relevant articles every day, obtaining a substantial number of followers and interactions from the site's users.
Refer to finished projects: This is a very important criterion for you to evaluate reputable and professional interior design companies in District 9, District 2, or the urban and suburban areas of Ho Chi Minh City… The number of successfully completed projects and constructions shows the company's depth of experience, and you will be very assured when choosing an interior design company that has obtained many years of experience along with a large number of finished projects. In particular, choosing an interior design company that has cooperated with reputable brands for their interior projects will further guarantee the quality, after-sales policy as well as legal commitments.
3A Design – A company specializing in multi-service professional interior design
Most reputable and professional interior design companies are located in the suburbs. Currently, this area is a "golden land" for the interior design industry because investments in housing projects, apartments, and condominiums… have started pouring in to meet the local residents' high demands. This is an opportunity for 3A Design to extend its branch into this area, especially in District 9 and District 2, which are the 2 districts assessed to have the largest population density and construction density of Ho Chi Minh City.
Interior design company 3A Design is the assemblage of experienced designers with creative, multi-style design ideas to meet all the housing design needs of customers and businesses.
3A Design is well-known for three design styles:
Neoclassical interior design with modern touches
This design style is well-suited for villas and townhouses, along with creating a luxurious and comfortable interior space. The highlight of this style is the aristocratic aspect, and classic furniture is always the top choice when it comes to luxurious and high-status villa architecture.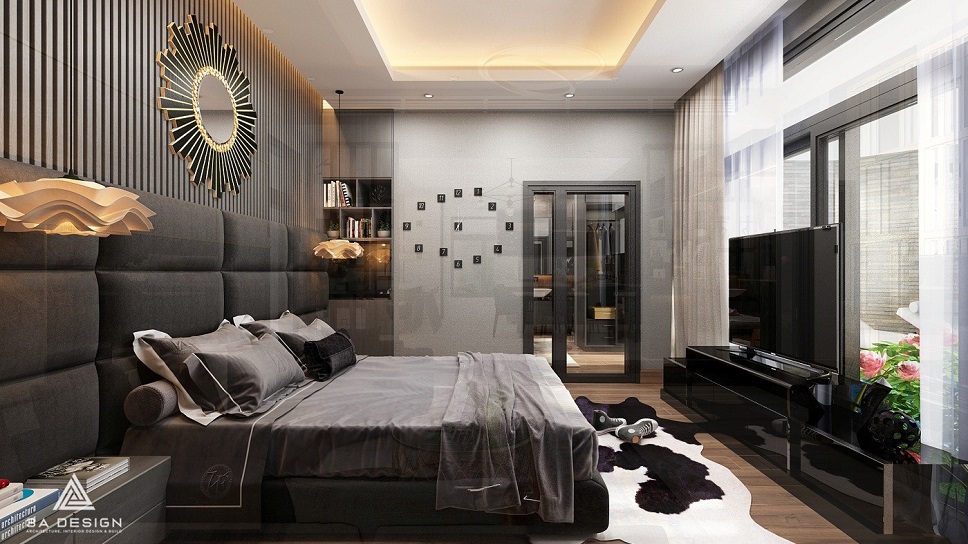 Although the trend of modernity and innovation is increasing, with its own style, neoclassical still maintains its position in the field of architecture because of its very own features. The reason why neoclassical design style is chosen by the wealthy is because it symbolizes the pinnacle of luxury, class and high status. It is also a special feature used to differentiate between this European style and modern style. To complete the expression of luxury, neoclassical furniture comes in dark colors such as black, burgundy red, gray, or moss green.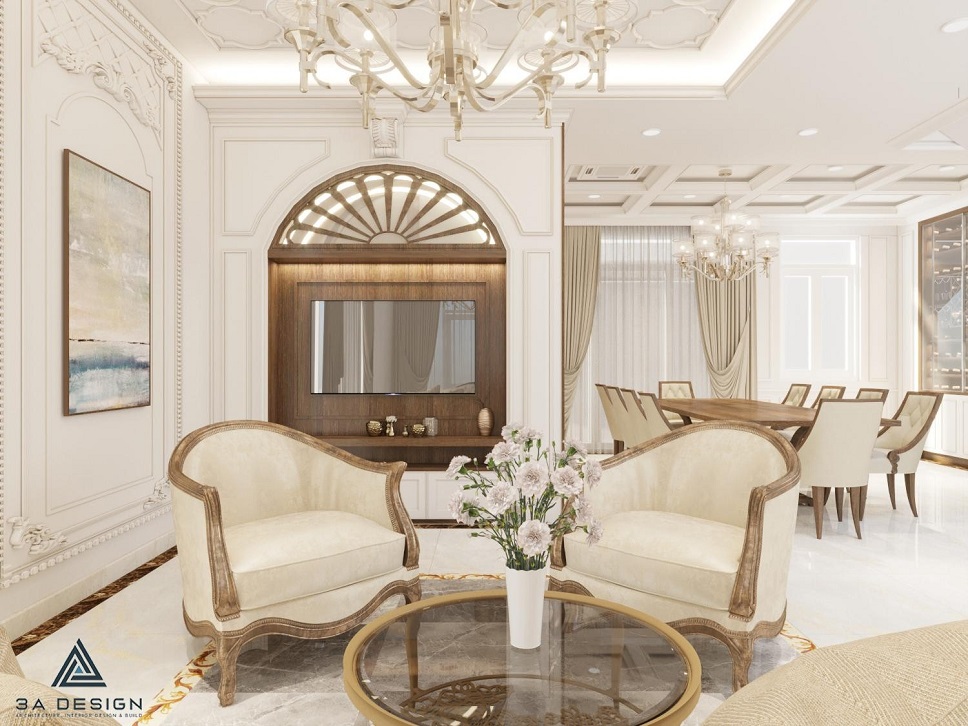 Scandinavian interior design
This is the design style chosen by many customers at professional interior design company 3A Design.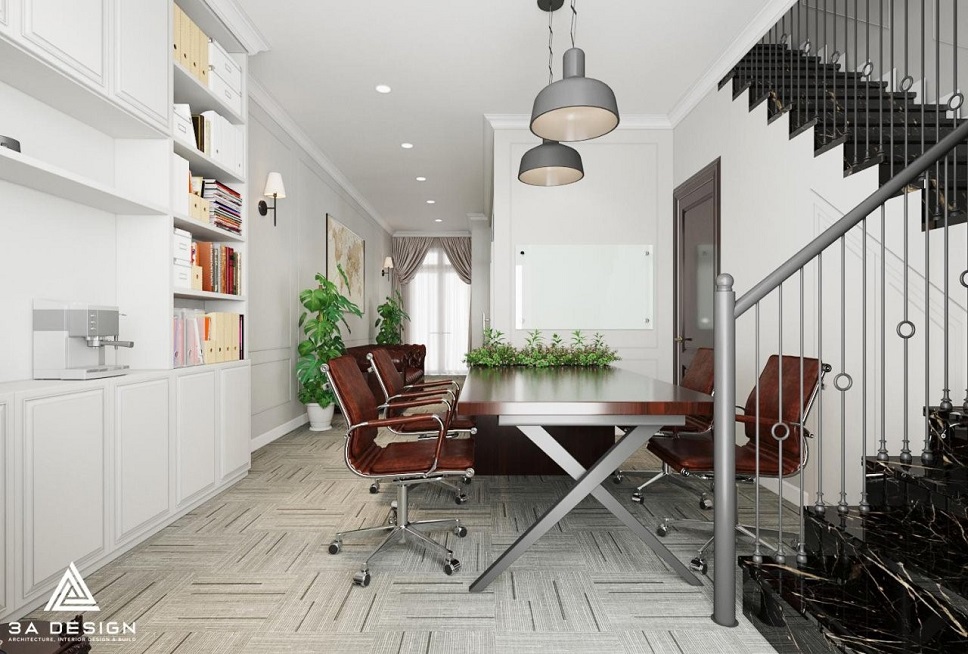 Scandinavian is a distinctive style of the Nordic region, including countries with harsh climates such as Denmark, Finland, Sweden… Therefore, Scandinavian style can also be known as the Nordic interior style. The key feature of this interior design style is simplicity and comfort while still displaying elegance, sophistication and harmony, expressing a very modern aesthetic with the main color tone being white combined with a few splashes of different colors.
Cubic interior design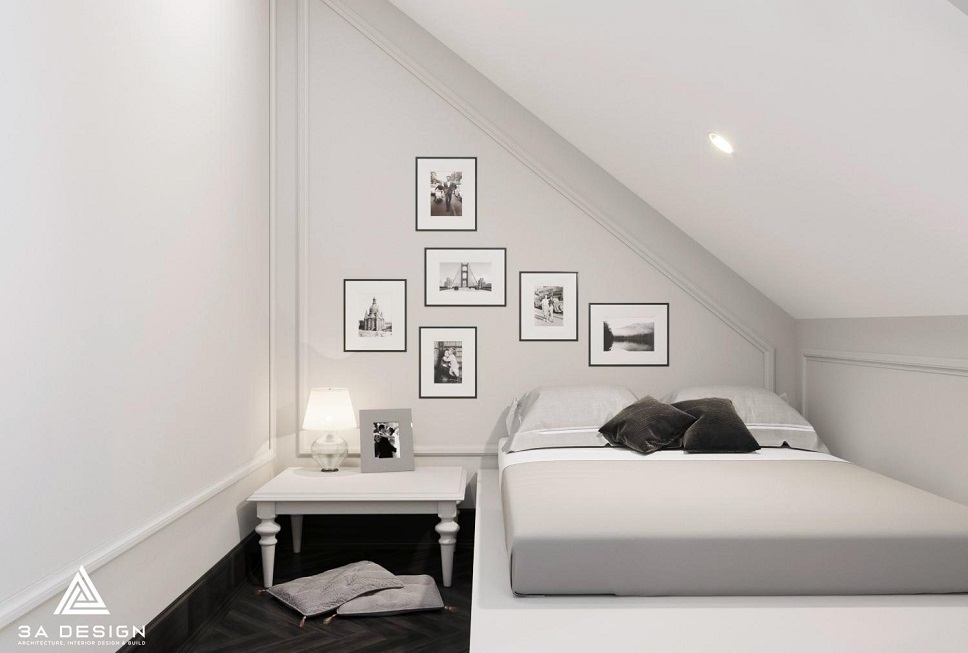 In professional interior design, it is common for colors to be divided as 60% of neutral colors – 30% of dark colors – 10% of slightly warm colors – 5% of warm colors like red, or cool shades of blue. Another ratio defines that a standard space will have 60% of the area reserved for furniture. With the trend of applying cubes – geometry in interior design, you can easily calculate this ratio more accurately and apply it correctly during the construction process.
The ability to manipulate the multi-dimensional – multi-angle variations of geometry to become the highlight of the house is the most intriguing aspect, and it helps create a mysterious persona for the owner. Geometry in modern interior design is not monotonous. Maneuvering geometric patterns will transform the space to be more logical and comfortable.
3 Benefits of choosing 3A Design – a professional interior design company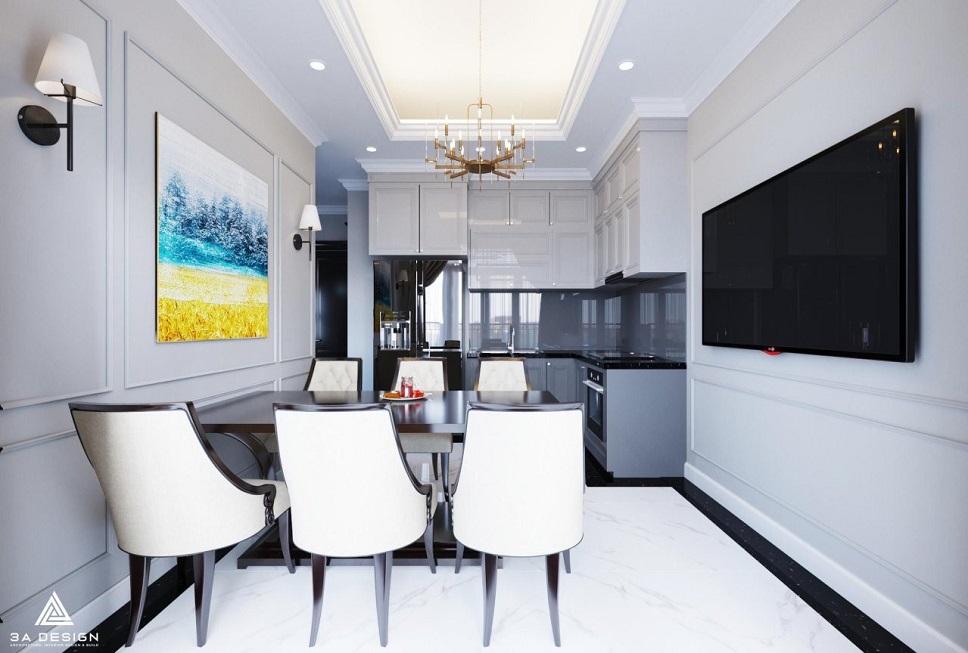 3A Design is a professional interior design company with more than 10 years of experience in designing houses, townhouses, villas, apartments, homestays… for individual and corporate clients. Customers will enjoy 3 preeminent benefits when choosing 3A Design to accompany them in creating a living space in their own style.
1. Dedicated consulting service
Consultants at 3A Design learn every detail about the needs, preferences and desires of customers, from outline, style, favorite color, structure, feng shui, interior arrangement, space layout to time, design packages that are financially conscious.
2. Professional design service
3A Design's architects team will visit the client's house to measure and create realistic 2D sketches, avoiding the situation where detailed drawings are not compatible with the actual conditions of the house and its surrounding areas, this is the advantage that you can only find at 3A Design. After the customer approves the 2D draft, the architect will complete the detailed 3D version to help the customer easily visualize how the house will be designed, then proceed to sign the design plan, select the bidding package and design materials.
3. Construction service's 100% quality commitment
Construction is carried out according to the customer's approved drawings, including architecture, structure, electricity, water and landscape. During the construction process, the construction team will directly supervise the project 24/7, guaranteeing no errors or mistakes. Particularly, the progress of housing construction will be regularly reported and updated to customers to ensure transparency. Moreover, after construction and acceptance of the house, customers can enjoy a 5-year warranty policy for the structure and 01 year for the finishing part.
With the motto "Pricing works toward customer needs", 3A Design has been asserting its brand position in the market with 5-star service quality and a team of expert designers with over 10 years of experience.
3A Design is proud to be a multi-service interior design consulting and construction company with outstanding services including design of houses, townhouses, house renovation, showrooms, apartments, apartments, shopping house, company, office, shop…
3A DESIGN INTERIOR ARCHITECTURE CONSTRUCTION JOINT STOCK COMPANY
COMPANY HEADQUARTERS:
– 252 Bui Ta Han, An Phu Ward, District 2, HCMC
DISTRICT 9 OFFICE:
– E24 Park Riverside Residences, 101 Bung Ong Thon, Phu Huu Ward, District 9, HCMC
FURNITURE FACTORY
– 441 Bui Cong Trung, Nhi Binh Commune, Hoc Mon District, Ho Chi Minh City