The number of interior design companies with full service packages is rocketing, thus making it difficult to choose one that is reputable, quality and cost-effective. The article below shares some of the detailed information about the current top 10 most affordable interior design companies in Ho Chi Minh City, for your own references!
1. 3A Design Interior Design company, Design packages at the most cost
If you are looking for an affordable interior design company whose design styles range from traditional, classical, neoclassical to modern and luxurious, 3A Design – a reputable design company – is your top choice.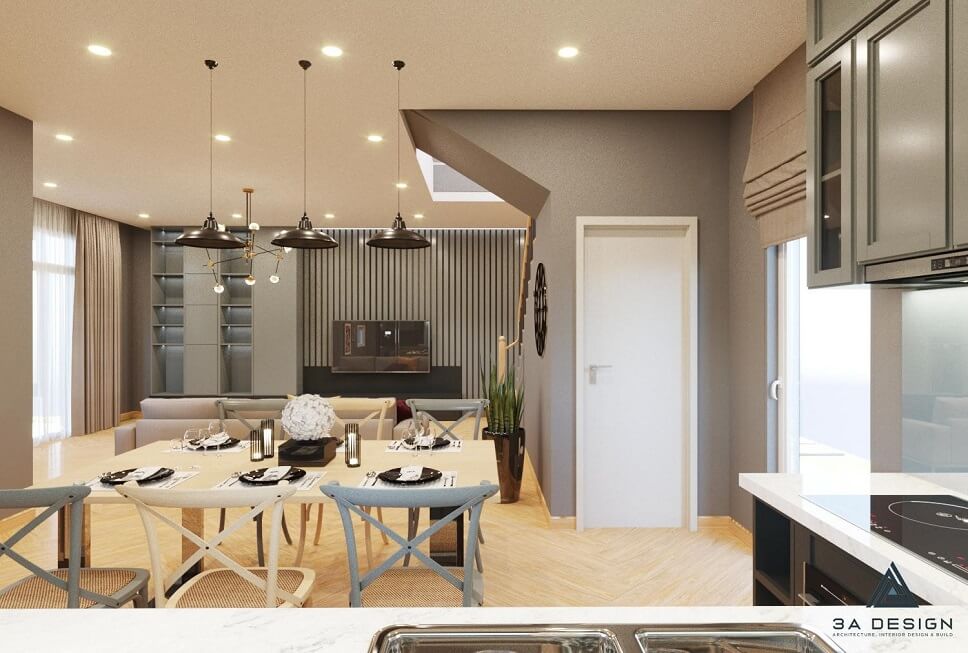 With more than 10,000 finished design projects across Ho Chi Minh City and the country, ranging from design services of townhouses, apartments, condominiums, villas, to showrooms and homestays, 3A Design established its positions in the top 10 most trusted brands in affordable interior design in Ho Chi Minh City.
3A Design is committed to 100% quality, dedicated consulting services, detailed drawings that are well-fitted for the actual project's conditions, ensuring on-time construction, strict supervision, package quotes and discount, as well as our 01 to 05-year warranty.
Head office: Loyal Office Building, 151 Vo Thi Sau st., Ward 6, District 3, HCMC
Dist. 2 Office: 252 Bui Ta Han st., An Phu Ward, District 2, HCMC
Dist. 9 Office: E24 Park Riverside Residence, 101 Bung Ong Thon st., Phu Huu Ward, District 9, HCMC
Hotline: 0965 176 979
Email: [email protected]
Furniture factory: 441 Bui Cong Trung st., Nhi Binh Commune, Hoc Mon District, Ho Chi Minh City
2. Lio Decor Interior Design company
Standing as one of the top 10 reputable & low-cost interior design companies, Lio Decor focuses on two main design styles, modern and neoclassical.
Lio Decor assembles a team of architects with logical thinking, techniques, as well as expertise in the interior design and construction industry. The company also prioritizes the element of perfection of each product before the final handover.
3. ROMAN Architecture and Construction Company
Apart from the multi-style architectural design services and construction works, ROMAN is also known as one of the reputable, affordable interior design companies in Ho Chi Minh City. ROMAN's commitments to customers are:
For interior design: Commitment to 100% refund for the advance payment if customer satisfaction with the design quality and service quality are not fulfilled.
For construction: Commitment to the schedule specified in the contract, ensuring the correct materials upon which were agreed, and long-term warranty policy.
Commitment to interior design and construction on schedule as specified in the contract with the customer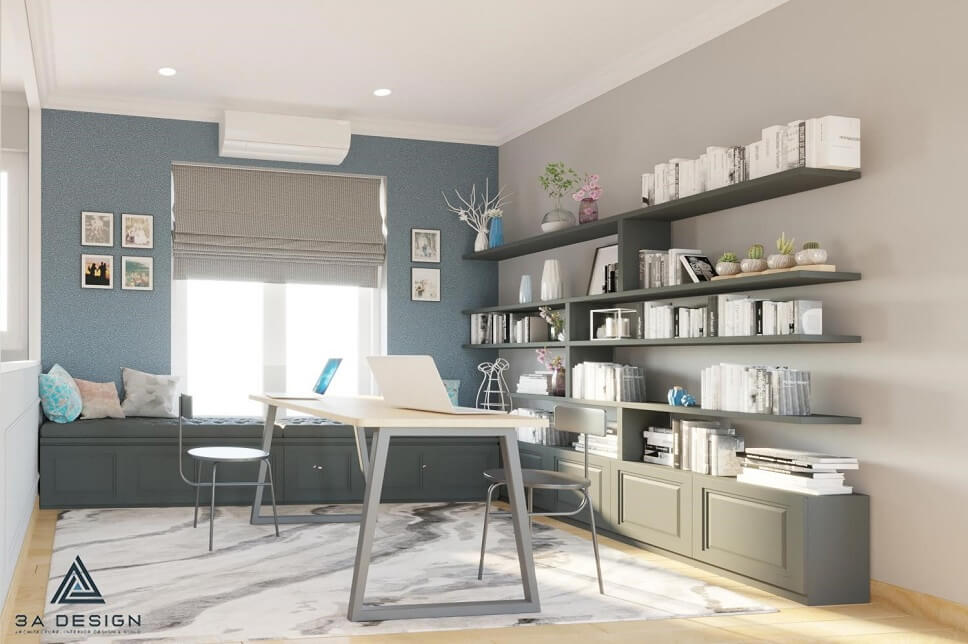 4. Nha Xinh interior design and construction compan
Nha Xinh has made a name for itself as one of the low-cost interior design companies in Ho Chi Minh City. Nha Xinh offers services such as design, architecture, construction and furniture for housing projects and apartment interior design.
5. Mekongkawa Interior Design Company
Being one of the leading low-cost interior design companies in Ho Chi Minh City, Mekongkawa specializes in dwelling interior design and construction such as townhouses, villas, apartments, etc., all of which have acquired high remarks and appreciation from customers.
With a team of experienced architects and graphic artists, the company strives to provide minimalist but extremely sophisticated design projects at a relatively reasonable price.
6. Kien Phuc Gia Furniture Company
Having established itself as one of the top 10 affordable interior design companies, Kien Phuc Gia comprises a team of experienced staff with a professional process in order to bring customers such sophisticated and modern products, as well as commitment to quality and long-term warranty policies.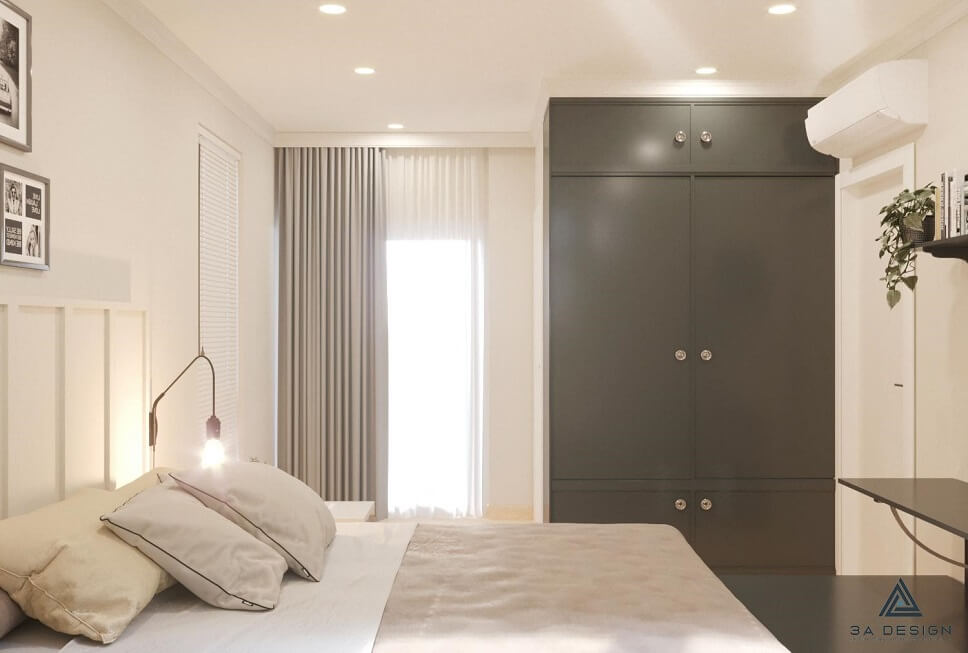 7. Unique Deco Furniture Co., Ltd
With a vision that prioritizes the factor of aesthetic, multi-function and being on-schedule, this low-cost interior design company Unique Decor specializes in consulting and interior design of apartments, townhouses, or villas, as well as high quality products with materials imported from Malaysia, Germany, Spain…
8. Le VIN Interior Design Company
Le Vin is one of the affordable interior design companies in Ho Chi Minh City. With a team of expert architects and the constant innovations in modern technologies for the production processes, Le VIN is also well-known across Southeast Asian countries.
9. Azahome Architectural Design Company
AZAHOME architectural design and construction company is one of the most accomplished companies in the furniture industry, quickly affirming its brand position in the hearts of customers.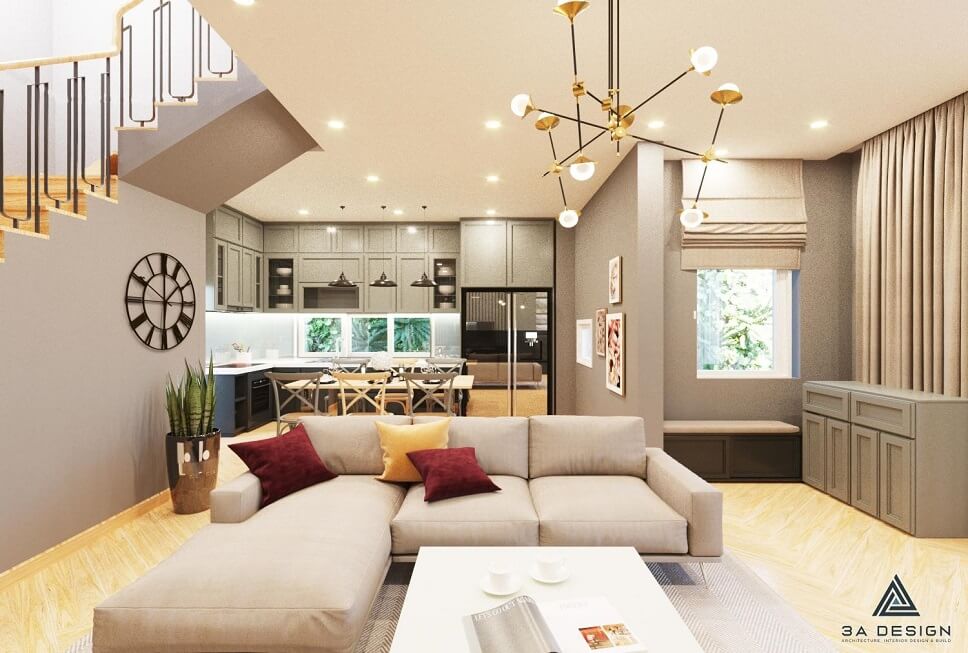 10. CDC Vietnam Interior Design Company
CDC is a low-cost furniture company that understands every trendy and modern design style, keeping up with the latest trends on the market. Their mission ensures that customers are provided the absolutely best quality products.
With this detailed list of the top 10 most affordable interior design companies, we hope to provide you with some assistance in choosing the best interior design company for your family in order to build the perfect living space!
3A DESIGN INTERIOR ARCHITECTURE CONSTRUCTION JOINT STOCK COMPANY
COMPANY HEADQUARTERS:
– 252 Bui Ta Han, An Phu Ward, District 2, HCMC
DISTRICT 9 OFFICE:
– E24 Park Riverside Residences, 101 Bung Ong Thon, Phu Huu Ward, District 9, HCMC
FURNITURE FACTORY
– 441 Bui Cong Trung, Nhi Binh Commune, Hoc Mon District, Ho Chi Minh City